Our dear friends Dan and Beverly McMullen, from Ferguson, MO need our help. Their business, while not totally destroyed, needs to be relocated. There is no assistance available to help them with what they need to do.
Many of you know Dan and Beverly from the dog show circuit. They have Giant Schnauzers and a Mini Bull.
While not in their nature to ask for help, as they are usually the ones helping others, they have posted a request to GoFundMe.com
Please read their appeal and look into your hearts and pocket books to help them.
Go to this page to donate:
http://www.gofundme.com/huiz2o
One building over. Thoughts and prayers for #Ferguson please.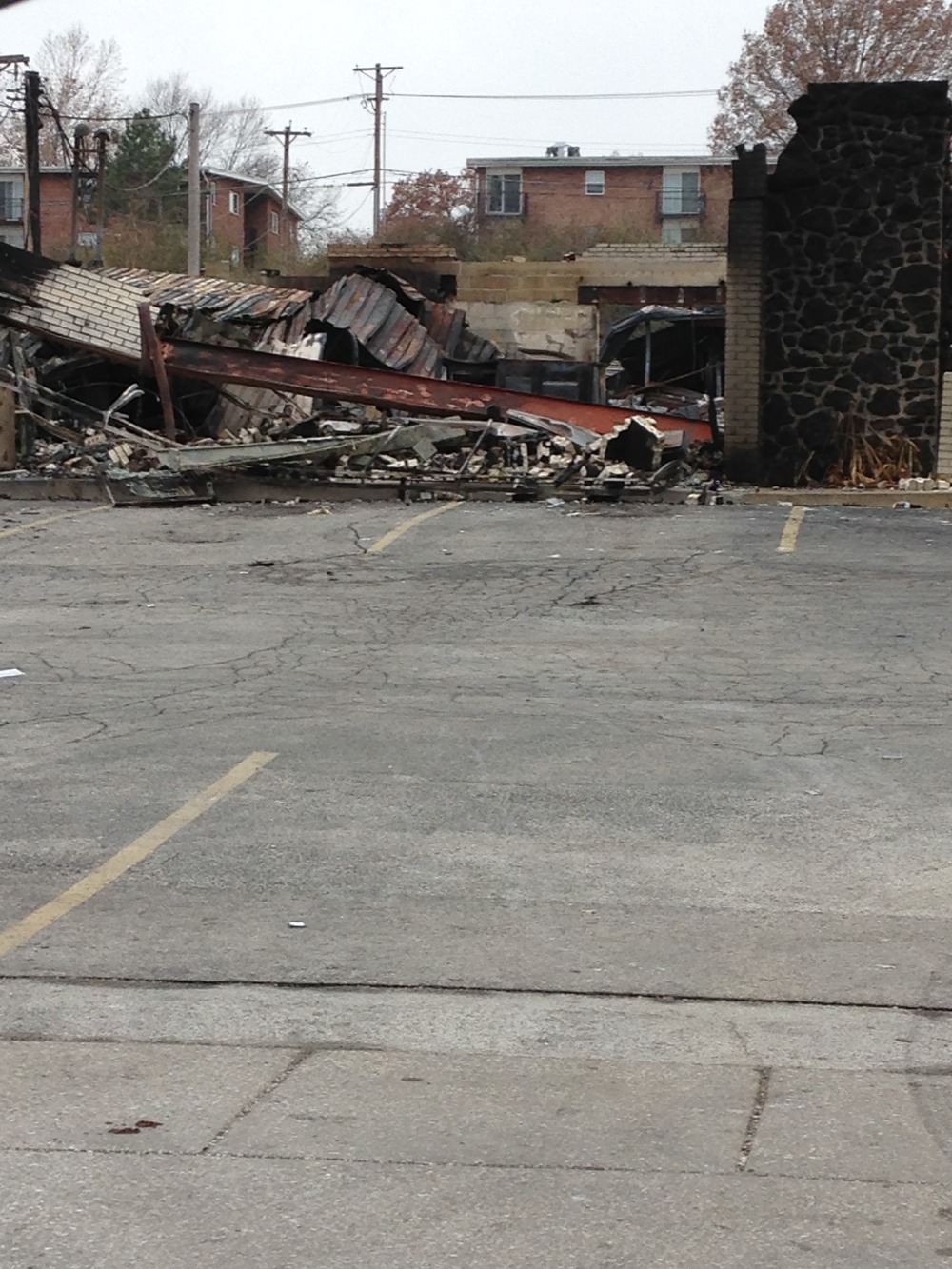 Solo Insurance Services(TM)
Hi, I'm Dan, a small busness owner in Ferguson, Missouri. I started Solo Insurance March 1994 and have leased in the same building since I opened. Solo is a locally-owned, family-run, small agency.
In August 2014 Solo was caught in the crossfire of tensions that put Ferguson on the world map. Regardless of your thoughts on the situation, it's literally tearing down parts of West Florissant Avenue. It continues today, with our little part of West Florissant looking like a war zone you'd see in the news. Buildings and businesses on both sides of us have been burned to the ground. I've vowed to stay here but it's getting harder as it's very bad where I am.
I have found property,
in Ferguson
, but need to raise funds to 'put down roots' [downpayment] to purchase the property. Quite frankly, people are afraid to come to this address from the City and surrounding areas. Help get the good name of Ferguson back by investing in it. Let's start a new trend, revitalizing Ferguson!
To survive here, I need an influx of money but none of other fund-raising you hear on radio/tv/internet seems to apply to me (I have been offered a few small loans however). I have nothing to do with this issue, I'm just a guy that's trying to run a small business, who has successfully run it for 20 years. I serve people who need car insurance, people of diverse racial/ethnic groups/creeds/beliefs. It's car insurance for goodness sakes...required by law if you own a vehicle (so I shop rates to find the best I can for clients).
Please support my goal to stay in Ferguson; it and I need help (even though I never thought I'd have to ask). Thank you for supporting Ferguson and its small businesses. We're all just folks trying to make an honest living by helping each other.
Dan McMullen
Solo Insurance Services
COPY, PASTE & SHARE:
http://www.gofundme.com/huiz2o